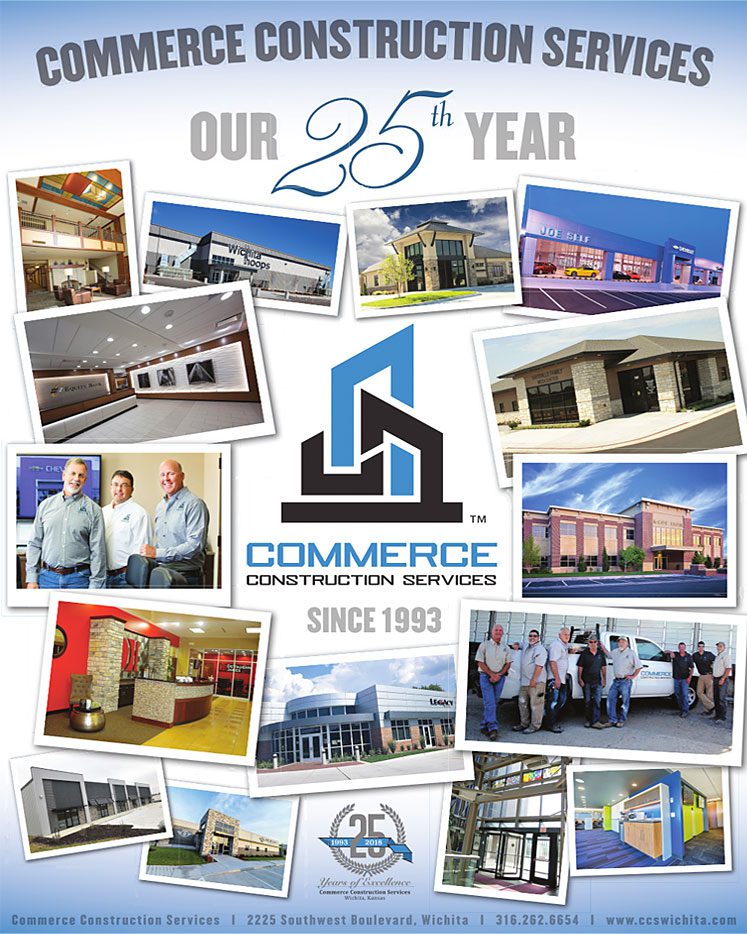 Commerce Construction Services is a mid-sized general contractor based in Wichita, Kansas and we proudly celebrated our 25th anniversary in 2018.
For 25 years our goal has been to build and maintain long-lasting client relationships. Our core values, centered around relationships, ethics and teamwork were established back in 1993. They have fueled Commerce Construction into the successful, customer-driven company that it is today. Since 1993, we have been dedicated to providing uncompromised service to our clients and professional growth and fulfillment for our employees. We stand behind our construction practices, and pride ourselves on delivering exceptional quality and design.
If you are thinking about starting a project, contact us today and let us know.