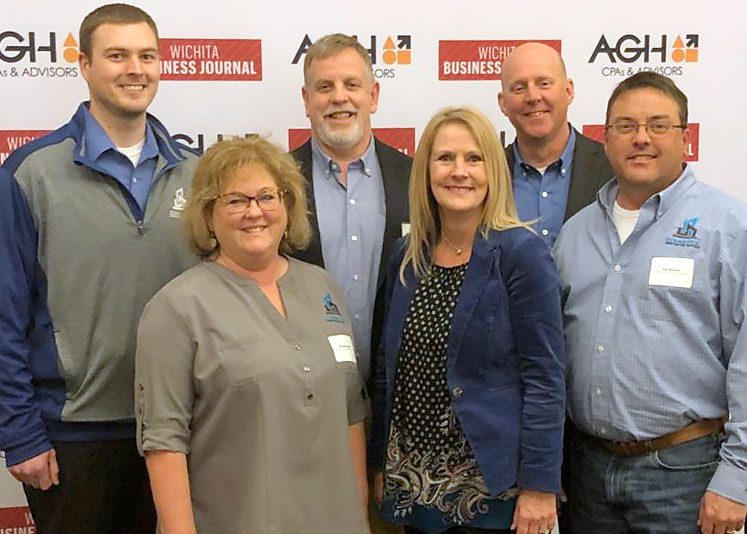 Commerce Construction Services, Inc. was recently nominated and recognized with a Family Business Award. Doug Henning, along with Rob Monson and Travis DeForeest, visited with the 
Wichita Business Journal
 to discuss how family ties have been a common thread throughout the history of Commerce Construction Services, Inc. From Doug's father and father-in-law having subcontracting businesses to our current crews being comprised of family members working along-side each other, the company culture and focus on family relationships runs deep.
At the recent awards dinner Commerce Construction, along with other honorees, was recognized for being a family business and the positive impact in our community.  Additionally, if you caught the March 6, 2020 Wichita Business Journal you were able to read the entire article. It shared the rewards of being a family business  and having the agility to strategically act quickly, as well as, the company culture of being strongly focused on family relationships. If you didn't catch the journal but would like to see the entire article contact us and we would be glad to send it to you.
Do you have a project you would like to collaborate on? Contact us today to see how we can work together on a creative solution.